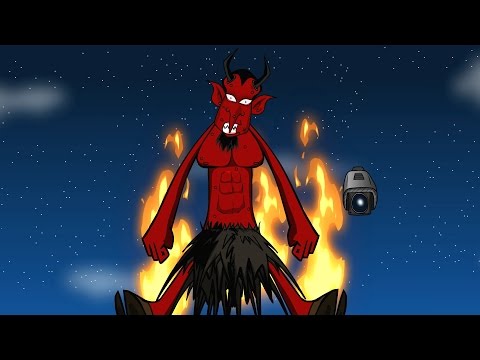 Johannesburg - Another episode of the adventures of Noko Mashaba by Jonas Lekganyane has gone viral on Youtube.
In this episode the Mashabas are twice as lucky when they come face to face with two of their biggest fears. Going to hell and going to hell! 
The Adventures of Noko Mashaba is a South African animated sociopolitical satire created by a self-taught animator and university dropout Jonas Lekganyane.
Intended for any audience, the show is inspired by the American adult animated sitcom South Park and centers around a fictional character. 
Noko Mashaba is an ordinary guy hailing from the calm streets of Limpopo, who occasionally ventures on extraordinary adventures to unravel mysteries and relive urban legends.
On the show Mashaba always finds himself in informative, controversial and attention-grabbing situations.
Lekganyane developed the series in 2013 after being obliged to drop out of varsity due to financial difficulties.
After a few months he started his own animation company called Rams Comics.
The production company produces the adventures of Noko Mashaba and other cartoon shows such as The Dons show.
- Additional Reporting Wikipedia 
*View the attached video for more on this story
YouTube