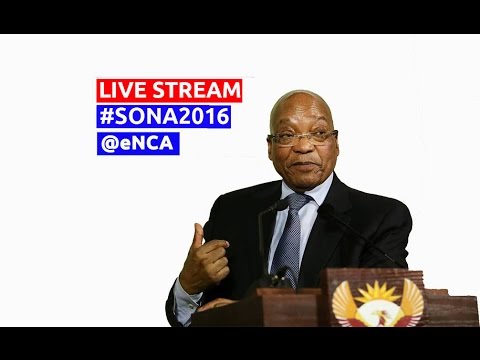 • Editor's note: This live event has now ended. You may watch a recording of the proceedings in the gallery above.
Click here to watch a recording of President Zuma's State of the Nation Address.
PARLIAMENT - President Jacob Zuma's State of the Nation Address comes under the spotlight on Tuesday and Wednesday as MPs take to the podium to deliberate on his remarks.  Zuma will in turn respond to the debate on Thursday, 18 February.
There were mixed reactions from South Africans and members of opposition parties to last Thursday's speech, with some stating that they've heard it all before.
The Economic Freedom Fighters, led by Julius Malema, walked out and staged their own State of the Nation Address outside Parliament while Zuma was speaking in the National Assembly.
Watch key moments from #SONA2016 and previews of the upcoming debate in the gallery below.
eNCA