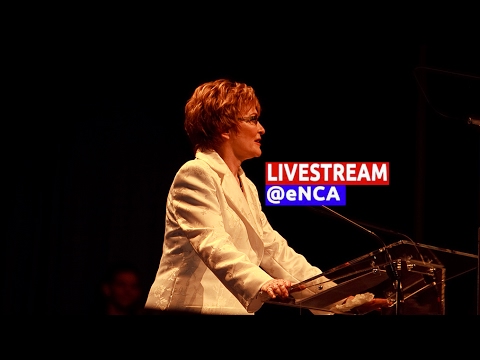 Editor's note: We apologise for the intermittent breaks in the feed. This is a network issue and is beyond our control.
This live stream has now ended. You may watch a recording in the gallery above.
CAPE TOWN - Western Cape Premier, Helen Zille is delivering her State of the Province Address in Parliament on Friday.
The event marks the official opening of the Provincial Parliament. It also presents citizens with an update on achievements and visions as set out in the local government's Provincial Strategic Plan.
#WCSOPA Guests arriving at legislature building, 7 Wale Street pic.twitter.com/zPaA9MxkTj

— WesternCapeProvParl (@WCProvParl) February 17, 2017
Zille will deliver her speech in front of members of the provincial executive, including the Speaker, Deputy Speaker and the Secretary.
If you want to join in the conversation, Tweet us @eNCA using the hashtag #WCSOPA.
After her SOPA, @helenzille will invite guest & MPPs to view the exhibition in the concourse by @WesternCapeGov departments #WCSOPA

— Michael Mpofu (@MichaelMpofu) February 17, 2017
Some of the exhibition stands earlier this morning... pic.twitter.com/Fta7J7gCHx

— Michael Mpofu (@MichaelMpofu) February 17, 2017
Looking forward! There's a lot of progress to report. Will be great to welcome @MmusiMaimane in the House. https://t.co/8pQCH78tIu

— Helen Zille (@helenzille) February 17, 2017
Read Premier Helen Zille's State of the Province Address 2016 here.
eNCA