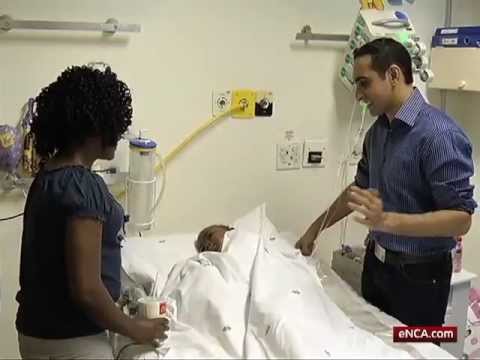 Johannesburg - Five-year-old Celiwe Maseko is in a stable condition in ICU at the Netcare Garden City Clinic.
Celiwe underwent reconstructive surgery last year after suffering third degree burns to 35% of her body when her dress caught fire last year.
The parents are waiting to hear from their daughter's surgeon after seven days of the procedure.
Brown Maseko was anxious to see if bandages removed by doctors would reveal a new healthy layer of skin for Celiwe.
He said he prayed along with his family members as it has been a challenging period for them.
So far, doctors said ninety percent of the skin has been successfully grafted after what was a delicate and technical process.
Plastic surgeon Ridwan Mia said the procedure administered on Celiwe is another step closer to recovery.
The Masekos are anticipating the day they get to take Celiwe home.
Surgeons say Celiwe may have reconstructive surgery in future and she will have to undergo rehabilitation and physiotherapy as part of her recovery process.
eNCA