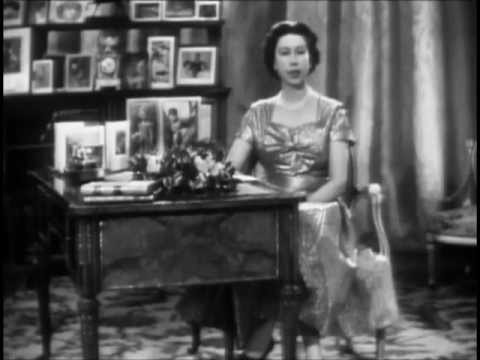 In 1957 for the first time in British history Queen Elizabeth delivered the Royal family's annual Christmas message on television, rather than being broadcast on radio only.
The video message, filmed live at Sandringham, shows the Queen speaking of the impact of new television technology on people's lives.
This short clip was shown on 4 April 2013 to The Queen's guests at a reception for the British Film industry. 
YouTube