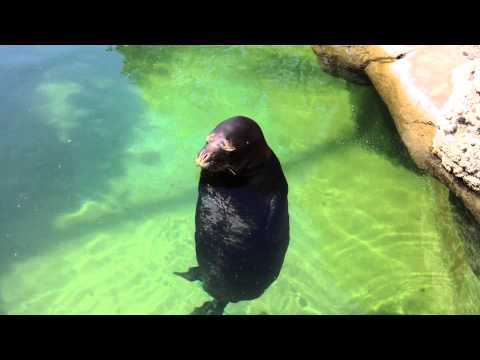 Hawaii - A monk seal at the University of Hawaii's Waikiki Aquarium has confused staff with his mysterious behavior of spinning vertically.
This video shows the seal named Maka onaona spinning vertically for which he reportedly does for long periods of time. Maka lives at the aquarium with another seal, Hō'ailona, who incidently does not spin.
The Hawaiian monk seal is an endangered species with fewer than 1,100 left in existence on the Hawaiian islands which is there only natural habitat.
YouTube