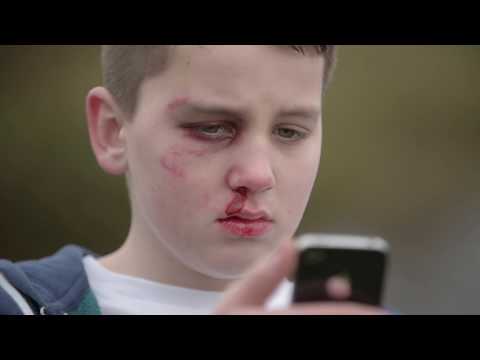 Have you ever cyber-bullied someone?
Have you ever been cyber bullied?
Have you ever witnessed cyber bullying?
100% of teenagers say yes to one of those questions.
So that means everybody has a part to play in helping stop this needless behaviour online.
Play your part by using STOP, BLOCK TELL.
STOP: Stop and think before posting something online that might be upsetting to someone. Think about how you would feel if you were in their position.
BLOCK: If you are a victim of cyber-bullying you should block and report the person that has been bullying you.
TELL: If you think you are being cyber bullied, report it to a parent, teacher or guardian. Cyber bullying is not ok, nobody deserves it and we can all help to put a end to it for good!
* Watch the video in the gallery above, for a clearer insight into the damage inflicted by cyber bullying. It may seem harmless, but for the victims, it feels physical.
Credit: YouTube / Luke Culhane