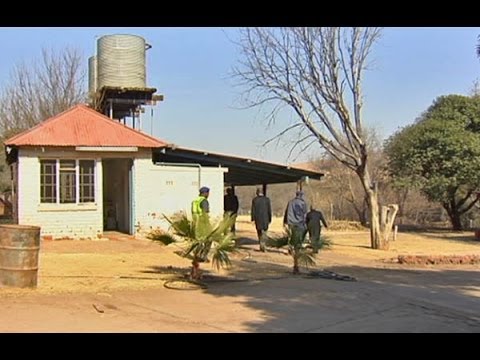 PRETORIA - Vlakplaas is a farm about 20-kilometres west of Pretoria.
It's very name sends shivers down the spines of millions of South Africans.
The base was established in 1979 -- the brainchild of Security Police commander Dirk Coetzee. 
Coetzee headed up the apartheid government's 15-member death squad, a group of elite assassins, and Vlakplaas was their headquarters.
The death squad would kidnap anti-Apartheid activists and bring them here, where they'd be tortured for information.
Some of the farm's most high-profile victims include ANC lawyer Griffiths Mxenge, the Pebco three and freedom fighter Sipiwe Mtimkulu.
Many would never have left Vlakplaas, their remains buried, burnt or even blown up, to eliminate any evidence... and all the while, the assassins sat around a fire nearby, drinking and braaiing meat.
In 1982, Coetzee was replaced by 33-year-old Eugene de Kock.
Nicknamed 'Prime Evil', De Kock considered his predecessor a coward.
Apparently Coetzee wouldn't get his hands dirty -- leaving the actual killing to the men who served under him... unlike De Kock.
It was Coetzee who eventually exposed the atrocities at Vlakplaas.
The farm was formally shut down during the transition to democracy in the early '90s.
Government plans to turn Vlakplaas into a museum, but for now it remains eerily empty – with the ghosts of the past never far away.
eNCA