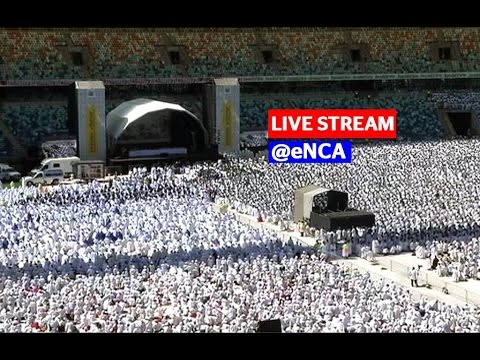 This live stream is now over. You can watch the recorded version in the gallery above.
DURBAN - The 200th anniversary of the existence of the Zulu nation was celebrated in Durban on Saturday.
The celebrations started with a parade in the city centre, and ended at the Moses Mabhida Stadium.
King Goodwill Zwelithini will be celebrating his 45th year as monarch.
He is the longest serving Zulu king.
The king called on parents to participate in the debate on free higher education.
"It doesn't matter whether you are educated or not, you have to be part of the solution."
"When your children, are at odds with government, it can't be right that there is a commission concerning issues raised by your children, and yet you are not participating."
"You've been silent for too long."
WATCH: Heritage day explained
President Zuma also  attended the ceremoney along with Inkatha Freedom Party leader, Mangosuthu Buthelezi.
Both spoke at the event.
President Zuma congratulated King Goodwill Zwelithini on 45-years as king of the Zulu nation.
"We are here to celebrate, 45 years of King Goodwill Zwelithini's reign. On this big occasion we look at what is valuable to the Zulu Nation, and we preserve it."
"We need to listen to the King. We congratulate you, we wish you many more years at the helm, especially as you preach peace, unity and love."
President Zuma also urged the Zulu nation to respect women and children.
"We respect each other as members of the Zulu nation. The Zulu nation also respected women, even during wars women were not harmed."
"But today you hear that a man has taken out a gun and shot a woman. Let us go back to our roots. As a nation we are taught to respect children, let's go back to those roots."
eNCA