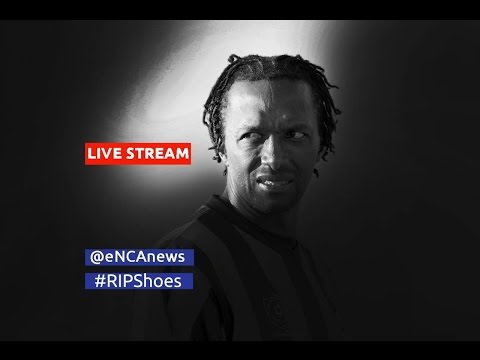 Editors note: The live stream for this event has now ended. You may watch a recording of the funeral proceedings in the gallery above.
SOWETO - Hundreds of people gathered in Soweto this morning for the funeral service of John 'Shoes' Moshoeu.
The funeral service of the former Bafana Bafana took place in Soweto this morning.
Moshoeu died last week after a long battle with cancer.
The midfield wizard has been described as a role model for all young South Africans.
He was part of the Bafana team that lifted the 1996 Africa Cup of Nations trophy.
Moshoeu won 73 caps for the national side, and scored 8 times.
He was 49-years-old.
eNCA