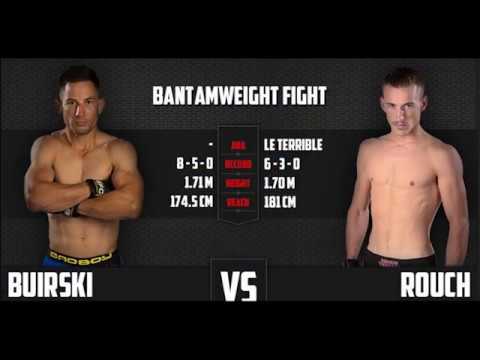 JOHANNESBURG - Africa's last MMA event of 2017 takes place in Pretoria on 16 December and features a record-breaking 14 bouts, including the final of the reality television show 'The Fighter' and the Bantamweight title fight between its coaches, Demarte Pena and Irshaad Sayed.
IT'S GETTING CLOSE NOW!#EFC66#TF1Finale pic.twitter.com/MS3mfmPxxP

— EFC Worldwide™ (@EFCworldwide) December 12, 2017
In Part 2 of this special event preview, EFC matchmaker Graeme Cartmell joins Simon in the studio to ruminate on the main card featuring Gareth Buirski vs Phillipe Rouch, Jose da Rocha vs Pupanga Tresor and Brendan Lesar vs Ibrahima Mane. Make sure you catch part three for the breakdown of the co-main and main event that features Andrew van Zyl vs Jared Vanderaa and Demarte Pena vs Irshaad Sayed. 
WELCOME to TIME SQUARE! #EFC66 #TF1Finale

It's going down this Saturday. Place your bets at https://t.co/Cqz2Fnr6nE. pic.twitter.com/0YzM54tfMl

— EFC Worldwide™ (@EFCworldwide) December 14, 2017
eNCA